Simple Contact Form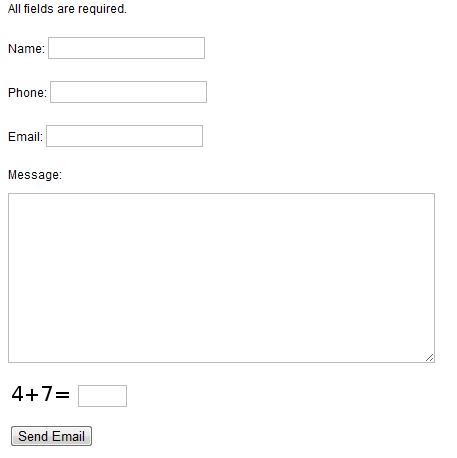 Sometimes all you want is a simple contact form embedded into your website. Something that you can change the fields on but is quick and easy to implement.  
Simple Contact Form only comes with 4 fields and a validation code.  From "Settings -> Simple Contact" you can change the field names and increase validation by signing up for a reCAPTCHA account. It is easy to do and it's free. reCAPTCHA is to keep from having your form spammed and reducing the amount of computer generated emails sent to your account. It can be added on an "if needed basis".
To add a form to a custom page is very easy to do.  Go to "Pages -> Add New" from your website back-end. Create your custom page using either a "Default Template" or "One Column" from the template menu on the far right of the screen (Default Template has a sidebar and the other does not).  give your page a title and create the page in the Visual Editor.  At the point you want to enter Simple Contact Form click the open envelope in the upper right hand side of the Visual Editor.  

A window will open asking for your email address, if different from the default one placed in the Settings section. Also enter a title for the form so that when you receive the email you will know where it came from and what it's for. After submitting this information there will be a short-code produced contained within two square brackets. This is where your form will show in your new page.
Now just click Update and adjust your menu by going into "Appearance -> Menu".  It's that simple.
Happy VisualWebbing!   🙂