Media – Add and Edit
Media is a very extensive item to instruct on so I'm just going to go over the basics.  
Under the Media button there are 2 sub buttons, Library and Add New. Clicking Add New will take you to a button that allows you to upload an image from you hard drive. Pushing this will allow you to locate and upload your image. All images that are uploaded to your website into a single directory or file. Because of this each file you upload will have to be named something different. Your image is turned into 3 images (Thumbnail, Medium and Full View), the next window shows many options and each one should be filled out for SEO but not required for normal view. Now the new image will be able to be viewed by clicking on the Media ->Library button.u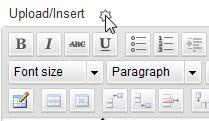 To place your new image in a Page or Post just create or edit a Page or Post and from the Upload/Insert button at the top of the Visual Editor window click it and a new Media window will appear with tabs at the top (From you Computer, URL, Gallery and Media Library) click Media Library, find the photo you uploaded earlier and click "Show" on the right.  This will present a page similar to the window below.  Choose a Size and Alignment then click Insert into Post and where ever you curser was at the time of the button push will insert the image into your Page or Post.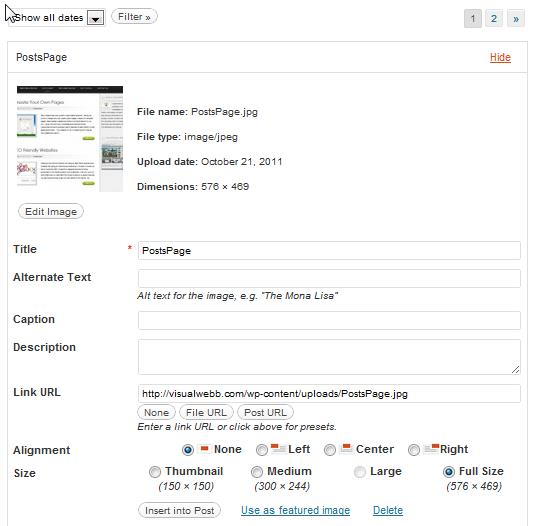 If this is not correct you can click the image the image in the Visual Editor and click Edit or Delete and try again. From image in Edit button you can choose Advanced but this can be difficult without some understanding of CSS (Cascading Style Sheets). Everything can be changed so don't be scared to experiment.
Happy VisualWebbing   😛