Contact Me Widget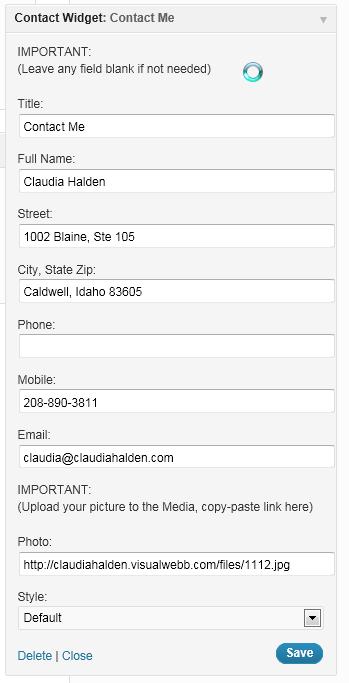 As you know working with widgets is super simple. This widget is no  different.
Go to your Control Panel and navigate to Appearance -> Widgets. One of the widgets there is called Contact Widget. Drag the contact widget to the Primary Widget Area on the right in the order you would like it to show on your website.
Fill in the expansion window with the information you want to show in your contact window. If you would like a picture to show it will have to be uploaded to the Media area and the link to the image copied and pasted into the Photo input box at the bottom. Save the information and voila you have a contact area in the sidebar of your website.