Rental/Pocket Listings
Making a list of property from the MLS show on a website only requires pulling the information from the database but to show listings that don't exist on a current database system isn't quite so easy. So we developed an add-on that allows you to post listing such as Rental or Pocket Listings that don't show on the MLS to show on your website.  This feature is only available upon request.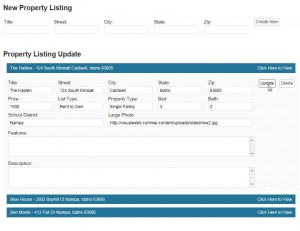 Once place on your site go to Settings -> Rent Property List, there you will see the back end interface is very easy to use. Create a new listing by filling out the top bar of information. Then open the dropdown that is created and fill out the rest of the information that is necessary to present your listing or rental. Upload a picture of your listing to the Media area of your Control Panel. Copy and paste the link from the uploaded picture file to the dropdown area of your Rent Property List. Submit the information by clicking on the update button.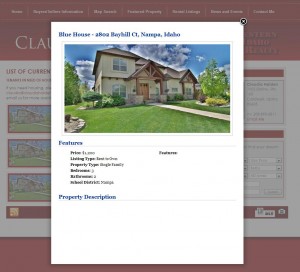 The front end of your new website will require that you set up a new page from the Pages -> Add New section. Use the "Rental List Page" for the Template section of the new web page. By filling out the Visual Editor you can build header information to the new list of rental or pocket listing you have just created. The only other thing that is necessary for your clients to see this new page is to place the menu button where you would like it in your menu bar. To accomplish this go to Appearance -> Menus and set your new button where you would like it.
Happy VisualWebbing  😛